[ X ]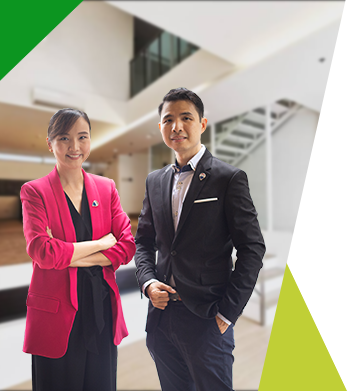 Don't Miss Out on
Exclusive Content

About All Things Real Estate!

Subscribe to our blog for the latest news from your favorite real estate brokers.
Based on 1 reviews

Testimonials
Daphne and team are the best! Super trustworthy and responsive. Consummate professionals. So happy that our paths crossed and glad to be their client.
Love Daphne. She is so responsive. I spoke to her first in November, 2021. Was in a crisis. My Dad was sick in the hospital and I had to start finding a bigger place so I could take him in. Fast forward just three month later and am closing on the perfect place for my family plus my Dad. It happened very dramaticallly. The price dropped on a property I was interested in. Daphne messaged me at 10 pm. By 10 am the next day I had decided but Daphne had to work lighting speed because there were many interested buyers. Long story short: I got and it was a case of "meant to be." I had seen the place a month and a half before and had a strong sense it was going to be the one. I think Daphne felt that way too and really moved to ensure I would get it. Thank you, Daphne!
Mark Vincent Tee
2022-01-25
As first time buyers, we wanted to be double and triple sure before committing, John and Daphne were with us every step of the way as we took more than a year looking then finally deciding on a property. They gave us honest insights into the pros and cons of each of the properties we viewed, never pressuring us to go either way. It is after all, us who will hopefully be using/living in it. We believe we've made a sensible decision and we cant thank John and Daphne enough for the patience, guidance and care throughout this whole journey!
Finding Ms. Daphne through online search is such a blessing to me! :) When I saw her photo in one website, I immediately felt that she is a very nice and accommodating person so I immediately contacted her. And when we first met, I can really say that she is a very professional and dedicated broker who I can really trust. Moreover, her team is very committed in helping us to lease out our property. Special mention to Ms. Patty, who is also very kind and diligent in handling all the concerns and needs of the client. Indeed, you are heaven sent! Therefore, I highly recommend working with Ms. Daphne and her team! :) Again, thank you very much!
Carla Magsaysay
2022-01-22
Daphne and John asked what we were looking for in a house and found a good fit with the very first one they showed. So impressive. Fast correspondence and extremely easy to work with.
Very professional in terms of handling their clients' needs. They are definitely experts in the field; yet they are kind and understanding. They also have a huge portfolio(which means plenty of choices). Would highly recommend to others
Evelyn Chua-Fong
2022-01-14
Daphne and her team are all professional, proactive, and very efficient. We never had to initiate any questions or follow up on any documentation—they were so on top of everything and we were pleasantly surprised that even in the midst of a holiday break and a sudden pandemic surge, they were able to negotiate, close, and process all the necessary paperwork for a property that was priced really reasonably as well. Prior to this transaction, her team has been really patient with us with regards to our property needs, then when we finally decided on a property, her team once again had to deal with working with us while we were out of the country! We are really happy with them! Proactive, Efficient, and definitely Trustworthy!
Cris Vincent Alidon
2022-01-08
VERY GOOD SERVICE. Response time is quick. I reached out Last Monday January 3. Today, January 8, I am moving in already. The agents are very professional, prompt, quick to reply and also give good tips. The property options are good. I am very happy with the unit I got. Thanks to John, Daphne, and Tina!
Subscribe now to get the latest news in your Email and join
6,530

other subscribers
A convenient way to sell your property.
Complete the form below to list your property.
Find the ideal property tailored to your needs.
Complete the form below to check for available listings.
Find the ideal property tailored to your needs.
Complete the form below to check available listings for lease.