5 Best Restaurants in Taguig City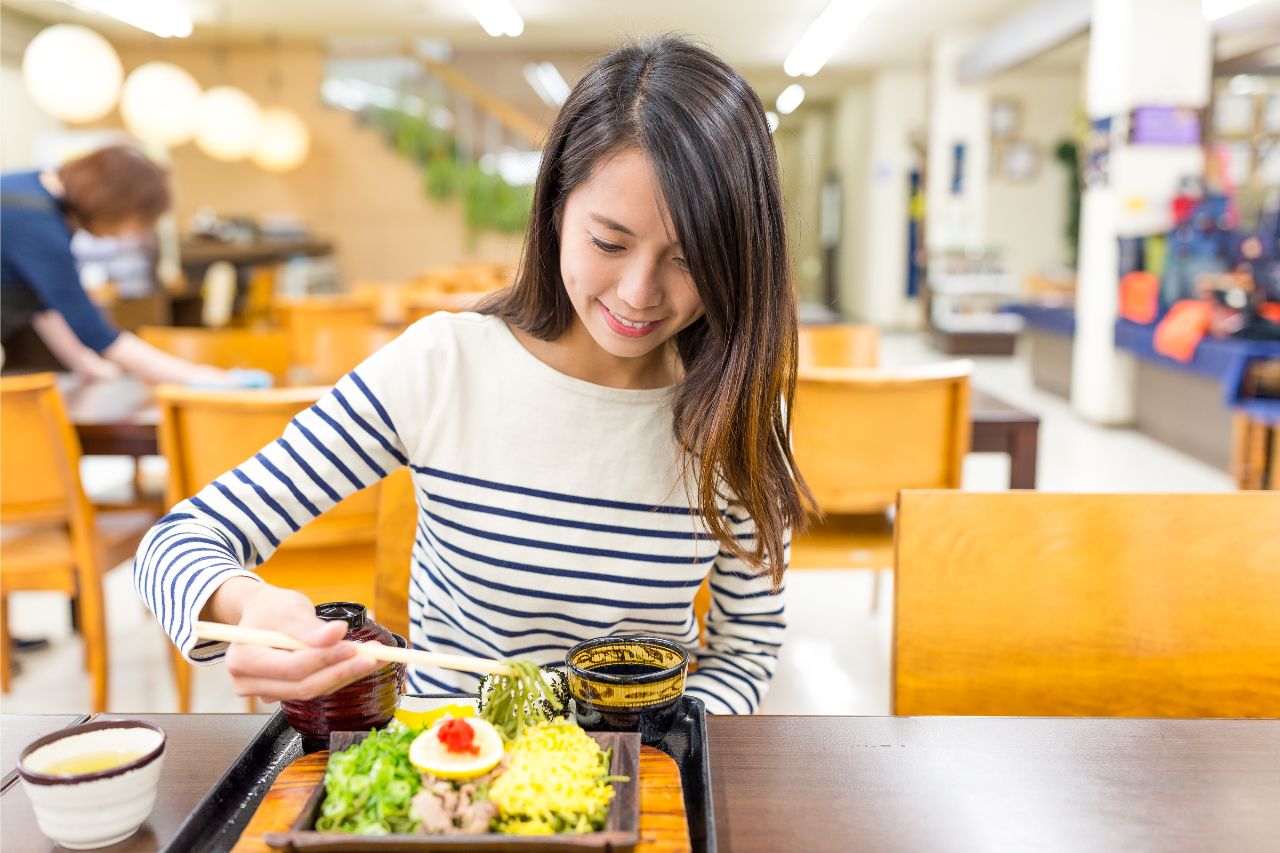 What are the best restaurants in Taguig City?
Samba

Las Flores

Canton Road

Savage

Locavore
Taguig City — a melting pot of excitement and liveliness. If you haven't explored much of this area of Metro Manila, then you're in for a treat. For those looking to get to the heart of its gastronomic wonders, this is the place to be. There's just so many places to do and so much food to satisfy your cravings from the best restaurants in Taguig City. From fusion cuisines to classic Filipino dishes that remind you of home, here are some unforgettable restaurants that you'll definitely have to try.
Samba
Situated at the 8th floor of Shangri-La The Fort, one of the most upscale accommodations in Taguig City, Samba is the go-to place for unique and mouth watering Peruvian dishes. 
As you step inside the area, you'll immediately feel as if you're transported to a seaside dining venue in Peru. Its Euro-inspired furniture and al fresco location really just takes you in — and the food, of course, isn't anything less than spectacular.
There's no better way to enjoy high-rise views of the city, than by feasting on their Asian-South American inspired menu. Try out hearty dishes like their Canilla de Cordero and savor the flavor of tender lamb shanks, slow cooked for 6 hours, drizzled with Peruvian corn beer sauce, with a zesty onion relish.
Lovers of seafood will definitely want to try out Samba's unique twist on classic dishes. Try out their Ensalada de Camarón y Quinoa — shrimp poppers served on a bed of quinoa, topped with tomatoes, arugula, and rich cheeses. Their Chicharron de Camarones — lightly-fried whole prawns that come with a side of chimichurri, chalaca sauce, and corn — will also not disappoint. 
Las Flores
Spanish restaurants are few and far in between in Metro Manila. It's just so rare to find a place that serves authentic Spanish dishes that don't really leave too much to be desired. But if you happen to be in Bonifacio Global City, then Las Flores might just satisfy your cravings.
You'll definitely want to get a bite of Las Flores' lunch sets which is perfect if you're looking for budget-friendly dishes that don't sacrifice on the flavor.
Choose from tasty dishes served with garlic rice, like Callos, Grilled Salmon and Veggies, Grilled Tuna Loin and Veggies, and Roasted Chicken and Veggies. If you prefer something light, munch on a bowl of crisp and refreshing greens from the Seafood Pasta and Green Salad dish. 
Canton Road
Canton Road is a great change of scenery for those who are looking to find quality dimsums beyond your usual casual Chinese dining. This restaurant incorporates a wide variety of East Asian food selections that feature signature roasts, stir fried veggies, seafood, dimsums, and a whole lot more.
A must-try is definitely the Guangdong Fire-Roasted Duck. Perfectly cooked on a stone-flamed barbeque grill, this dish is crisp, rich, and flavorful. Eat it on its own or pair it with their signature, Yangzhou-style fried rice.
It's also worth looking into Canton Road's Taiwanese meals. A bowl of their Braised Beef Brisket Noodle Soup is the perfect choice for rainy weather. Tender beef chunks in a sweet and savory broth — it's comfort in a bowl. 
Savage
When you think about fine dining, what usually comes to mind? It's probably high-ceilings and candlelit tabletops where you'll be served with 5-course meals that have been specially prepared for you by the chef. 
At first glance, Savage doesn't really scream "fine dining. Its name itself is an ode to late night celebrations in dingy English pubs that frankly, you won't even take a second glance at. 
But what Savage does is subvert your expectations. Conceptualized by Filipino-British chef and restaurateur Josh Boutwood, Savage is fine dining with a contemporary twist — although they wouldn't want you to know that.
If you find yourself walking into the humble doors of this restaurant in Arya Residences, you'll definitely want to take a tender bite of their smokey Flank Steak that's served with robust onion ash and pickled ramps. 
Complement this dish with any of their side selections — perfectly Roasted Potatoes, Grilled Leeks, French Beans, or their house Savage Rice.
Locavore
Locavore became the center of attention of Filiipno foodies back in 2014 when it launched its first branch in Kapitolyo, Pasig City. It was just unlike anything else that you'd find in those days — home-cooked Filipino classics infused with other Southeast Asian and European Elements.
Anyone who's ever tried out Locavore will surely want to point you out to its signature Lechon & Oyster Sisig — yes, it's as outrageous as it sounds. Don't let the name fool you because there's just something about this dish. The flavors just work perfectly well together to create a balanced sisig staple that's not entirely French, but definitely Filipino. Pair it with a delicious bowl of their Garlic White Rice. It's oyster-silog, redefined.
Cap off your stay with their own take on British pudding. The pandesal pudding is cheesy, buttery, and sweet — all married together on a soft pan de sal that's you'll be coming back to in days to come.
Key Takeaway
There's just so many amazing restaurants in Taguig City that you've yet to try out. You've got Spanish, Peruvian, Taiwanese, Cantonese, British, and Filipino traditional meals that take it up a notch.
All of these and more, will be within your arm's reach, just as they have been with the local Taguigeños. Get this chance by scouring more about this city and the many real estate opportunities that you can find. Soon, all of these locations will just be a few blocks away.
Click the button below to contact your favorite real estate brokers from Property Source PH now to get more information. 
Contact Us