Top 5 Restaurants in Quezon City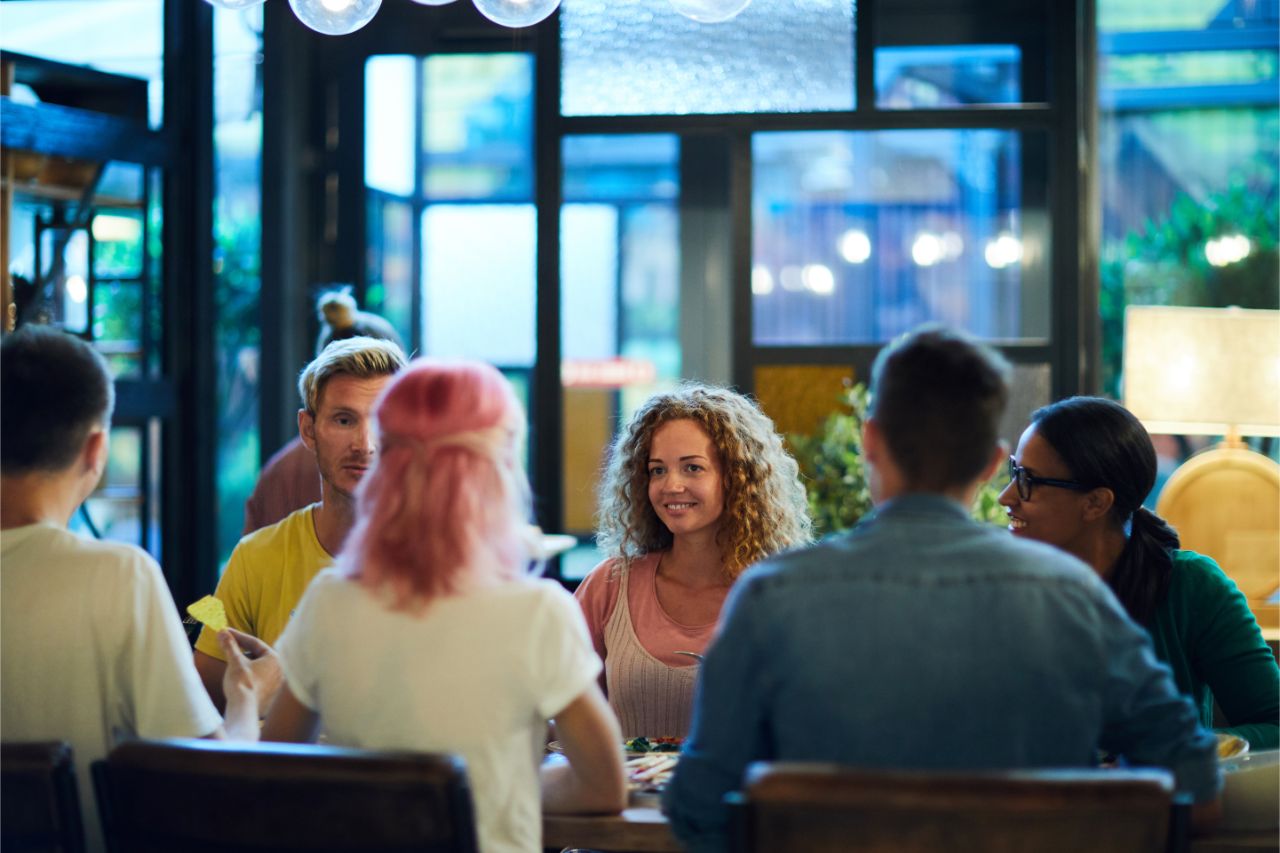 What are the top restaurants in Quezon City?
Ninyo Fusion Cuisine & Wine Lounge

Romulo Cafe

Grape Escape

81 SeiHai Sushi Lounge

Tetsuo
Looking for the top restaurants in Quezon City? Then you're in for a treat. In the past few years, we've seen a number of establishments pop up, hoping to satisfy the Filipino's ever insatiable need to eat good food. You'll certainly won't find anything less in just some of the city's most popular food hubs.
Check out some of these Italian, Filipino, Japanese, Mexican, and fusion restaurants in go-to spots like Tomas Morato, Diliman, Katipunan, and many more. 
Ninyo Fusion Cuisine & Wine Lounge
Ninyo Fusion Cuisine & Wine Lounge is the brainchild of Filipino chef Niño Laus which opened in March 2006. A Japanese-French fusion restaurant, this is the chef's attempt to bring unique fine-dining flavors into its guests' hungry stomachs.
The food is every bit as amazing as its interiors — European-style wall stonework with Renaissance-style furniture that you'll definitely want to take snapshots of. This is the perfect place for date nights with a loved one or for celebrations that you wouldn't want to forget.
Try out their sumptuous selection of seafood — their Wasabi Tempura Oysters is best paired with a fine glass of white wine or Chardonnay. 
Romulo Cafe
Filipinos just love to eat — that much is true. Our cuisine is known for creating the most outrageous dishes that have since become the staple of a typical Filipino celebration. Whether it's a birthday party or a simple house blessing, there's bound to be a delicious buffet of delicious food awaiting the hungry guests.
If you're looking for the best place to eat home-cooked Filipino goodness, then Romulo Cafe is one that you wouldn't want to miss out on. This is the go-to place for a range of festive and classic dishes like Oven Baked Crispy Pata Binagoongan, Mixed Bicol Express, Grilled Boneless Bangus, and of course, their signature lumpia. 
Every dish just tastes like home. Visit this beloved Filipino restaurant in Tomas Morato along Dr. Lazcano St, and see for yourself what it's all about.
Grape Escape
Grape Escape is a beautiful smorgasbord of different cuisines. Within its vast menu, you'll find no shortage of appetizers, entrees, and desserts that you'll want to gorge on. While the main star of the show is their brick oven pizzas cooked to perfection, you'll definitely want to check out their Spanish, Asian, American, French, and Filipino selections.
For starters, it's worth trying out an item off their Tapas menu. It features light and hearty dishes like Champinones Al Ajillo — salted mushrooms stir-fried in a garlic and butter mixture — and their Salpicao — juicy beef tenderloin sauteed in flavorful olive oil and garlic. 
What's a visit to the Grape Escape without grabbing a slice of their absolutely delicious brick oven pizzas? Their Margherita and Quattro Formaggi pies will not disappoint. If you're still up for something sweet, cap off your visit with a rich and creamy slice of their Blueberry Tiramisu or Sexy Chocolate Cake.
81 SeiHai Sushi Lounge
If you think that sushi isn't for you, then be prepared to be converted into loving this timeless Japanese dish. At first, nothing about raw fish meat wrapped in a vinegary roll of rice should be anything exciting. But 81 SeiHai's Sushi Lounge's unique taste on this beloved dish will make you think of nothing else.
81 SeiHai Sushi Lounge is a well-kept secret among Timog Avenue's best Japanese restaurants. This restaurant is located at the ground floor President Tower — it's easy to miss if you're doing a quick drive by.
As you walk inside, everything about this place just screams Japanese. Its dividers, murals, and ceiling art will have you taking second glances. The menu, of course, is no less than impressive. Take a bite from one of their large Spicy Tuna, California, or Shrimp Tempura rolls. Feeling a little adventurous? You may want to try out their avocado-based Mexican Roll with Aburi salmon, or tangy Crazy Banana Roll — kani, cucumber, and Japanese mayo garnished with bits of banana and tempura crunch. 
Tetsuo
Tetsuo started off as a college project by a group of students. It traces its humble beginnings inside the Ateneo de Manila University campus, and eventually went on to become a standalone restaurant.
Located near one of the country's premier universities, Tetsuo especially caters to the student on a budget, looking for a quick fix of southern-style fried chicken with a Japanese twist.
Start off with a heavenly plate of their buttermilk fried chicken, sprinkled with your own choice of spices — Sansho for zesty and peppery flavors, Ichimi for a mildly spicy experience, and Kaneda for that unmistakably smoky taste. Each plate is served with seasoned rice and a creamy house gravy dip that's just so addictive.
They also have finger foods and other quick bites if you're on the go. Their Karaage Bun and Pork Bun combined with a side of Kani, or Furikake Fries would be enough to satisfy your stomach. 
Key Takeaway
Some of the best restaurants in Quezon City are well-kept secrets or beloved classics that you may have missed out on. For those looking for homemade dishes, Romulo Cafe's and Grape Escape's offerings have just the thing. Want something more adventurous? Ninyo Fusion Cuisine, SeiHai Sushi Lounge, and Tetsuo are bound to impress.
All of these restaurants and more, can finally be within your reach once you decide to invest into the many real estate properties in Quezon City. After all, there's nothing better than living in your dream home, than living in a dream home where all your favorite restaurants are just a stone's throw away. 
Let your favorite real estate brokers from Property Source PH to help you out. Click on the button below to get in touch with them.
Contact Us