4 Dream Houses to Spend Your Quarantine In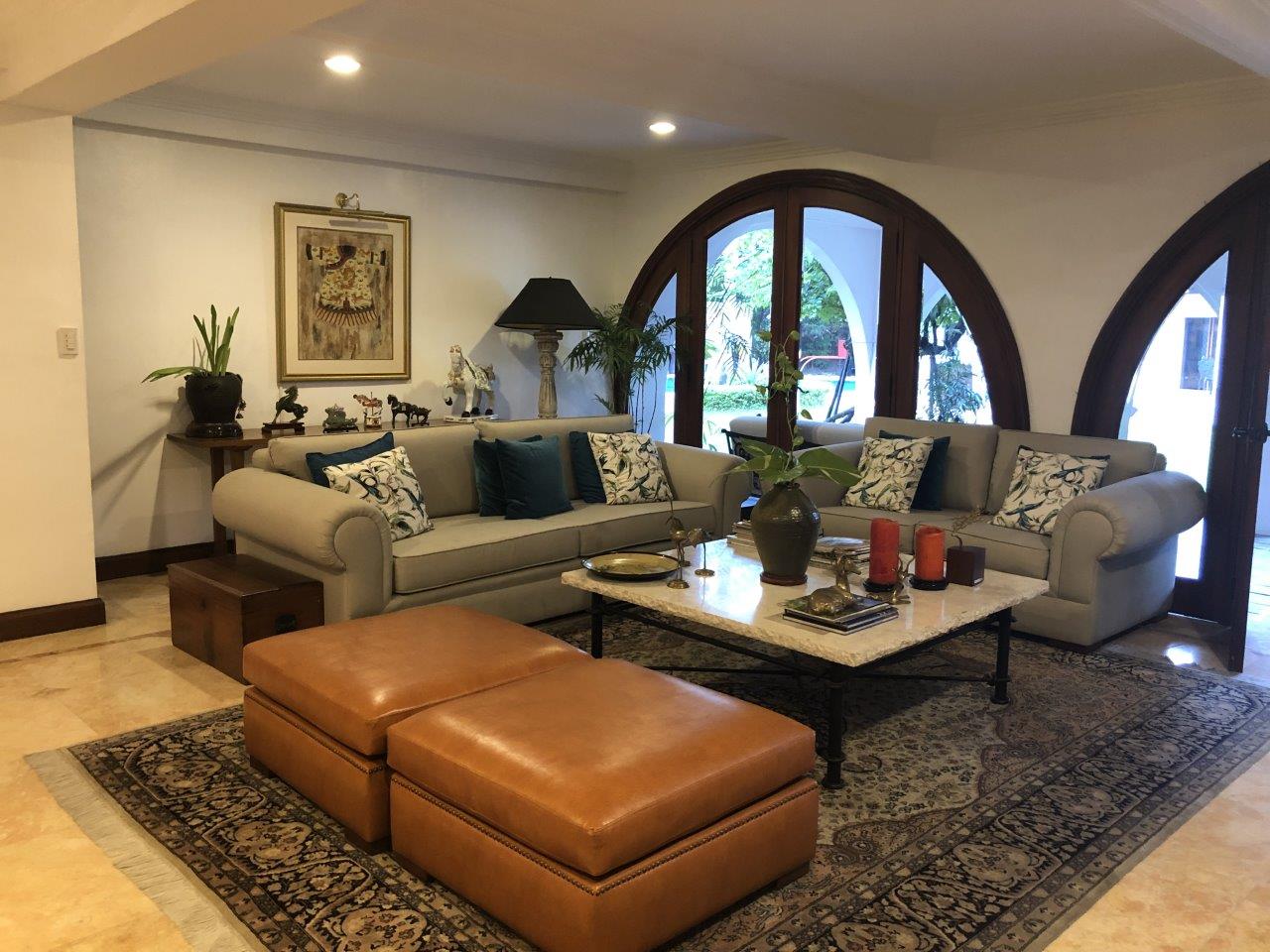 What are some quarantine dream houses to spend quarantine in?
Forbes Park Makati House and Lot
Casa Milan QC Fairview 4-Bedroom
Quezon City Cinco Hermanos House and Lot
New Manila Single Detached 5 Bedroom
We live in truly unprecedented times. Many of the lifestyle comforts that we've gotten used to over the years have been severely disrupted by recent events. With many families being left with no choice but to quarantine themselves inside their homes, it's not hard to imagine for some to yearn for dream houses to spend their quarantine in.
This quarantine can be the perfect time for you to look at many of the houses available in the market. Featuring beautiful furnishing and room design, you'll even want to imagine yourself living in one of these dream homes.
Want to spend your quarantine elsewhere? Continue reading to learn more.
Forbes Park Makati House and Lot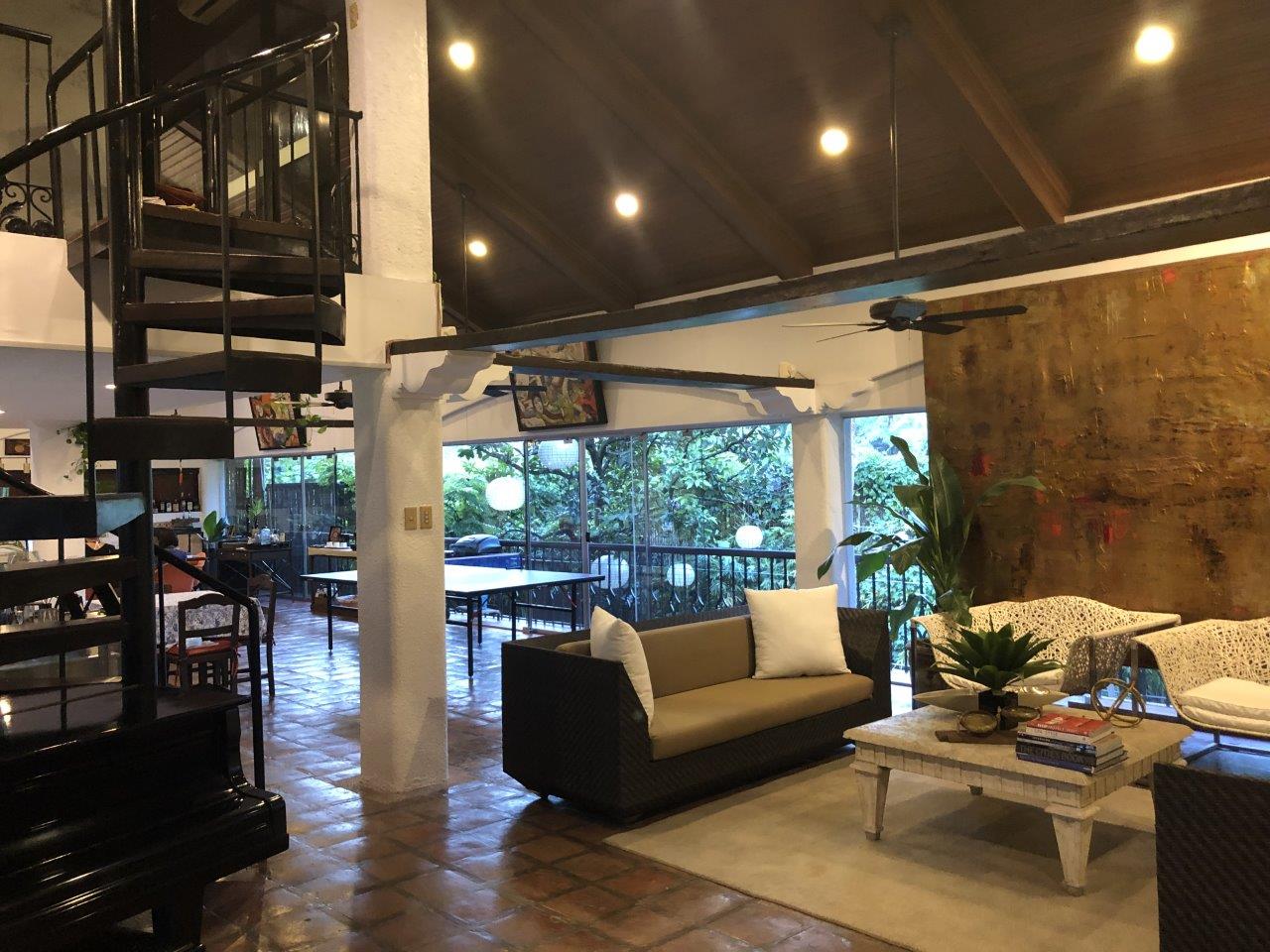 Located in Forbes Park Makati along EDSA Avenue, this house and lot might have all the things you're looking for in a dream home. Featuring a lot area of around 1,644 sqm and a floor area of around 1,000 sqm, you'll enjoy spaciousness like nowhere else in this beautiful two-story Spanish-Mediterranean house.
The five-bedroom house has been beautifully styled to incorporate contemporary elements with traditional Spanish-style architecture. Its modern kitchen has been beautifully tiled with black and white abstract shapes, featuring a stainless steel sink and a pantry to store kitchenware and other food items. With this house, relaxation is all you'll ever feel. Its cozy lounging areas can be repurposed for virtually anything you can think of, whether it be into an entertainment room or your own personal study space.
During the summer, you definitely won't feel the scorching heat bearing down on you when you're living in this beautiful villa. Complete with a swimming pool surrounded by a vast expanse of lush greenery and fruit-bearing trees, you'll definitely feel like you've been transported to the beautiful European city of Barcelona.
Casa Milan QC Fairview 4-Bedroom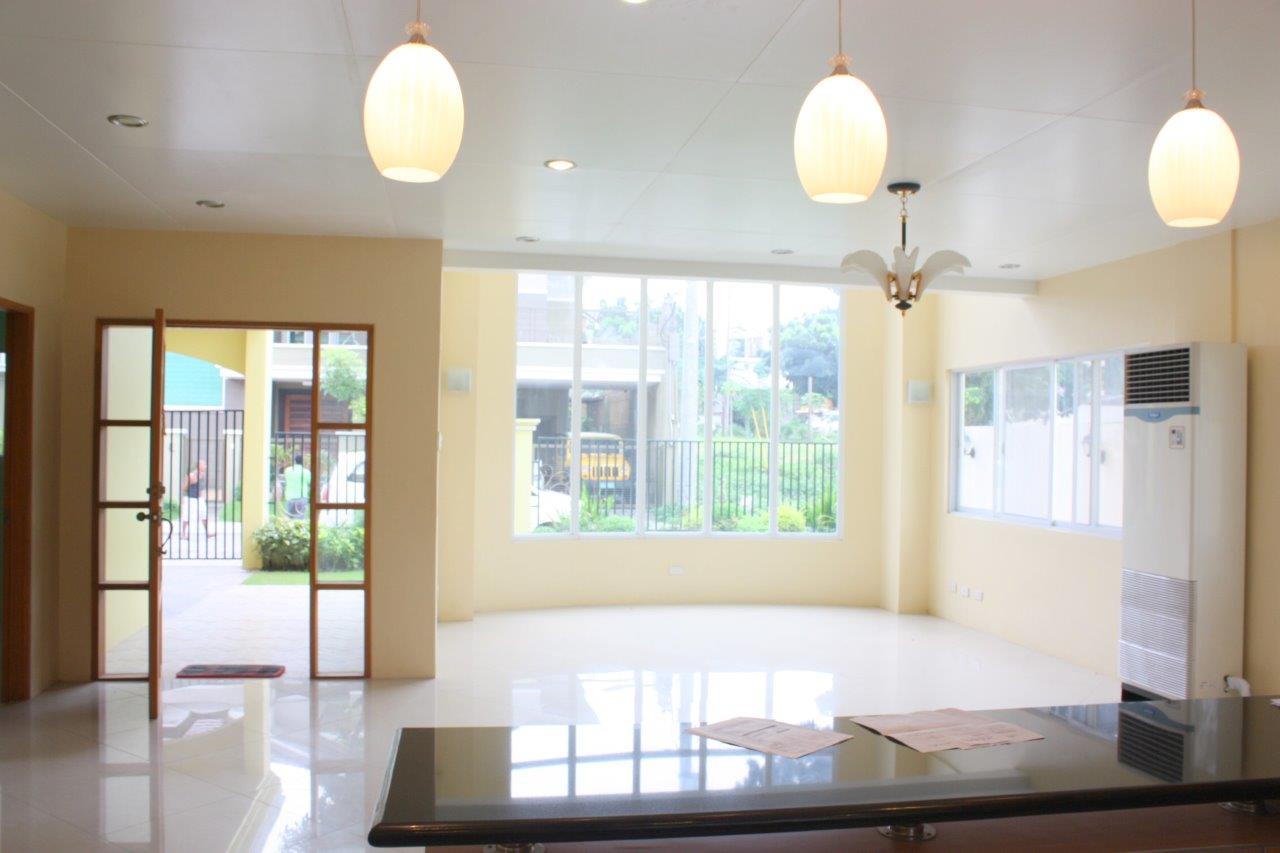 Casa Milan is a beautiful house located in QC Fairview is a two-story and four-bedroom dwelling highlighting sleek, fresh, and vibrant designs. Situated in the quaint area of Neopolitan Fairview. You'll be sure to experience only the best comforts that this house can offer you. The highly-coveted sports facility of Neopolitan is finally within your reach — perfect if you're the kind of person who's always keen to maintain their active lifestyle.
All of the bedrooms have their own clean bathrooms which you won't have difficulty maintaining. Furthermore, each of these bedrooms contains split-type aircons which can easily cool you down during this summertime. If you simply want to lounge about, you can also enjoy the spacious living room which features high ceilings and another air conditioning unit for your comfort.
As you tour around the house, you'll find that the kitchen is absolutely to die for, with its modern sink and exhaust installations perfectly complementing the beautiful countertops.
Interested? There's more for your eyes to gorge on. A built-in balcony in the house also makes it possible for you to view your beautiful, quaint neighborhood.
Quezon City Cinco Hermanos House and Lot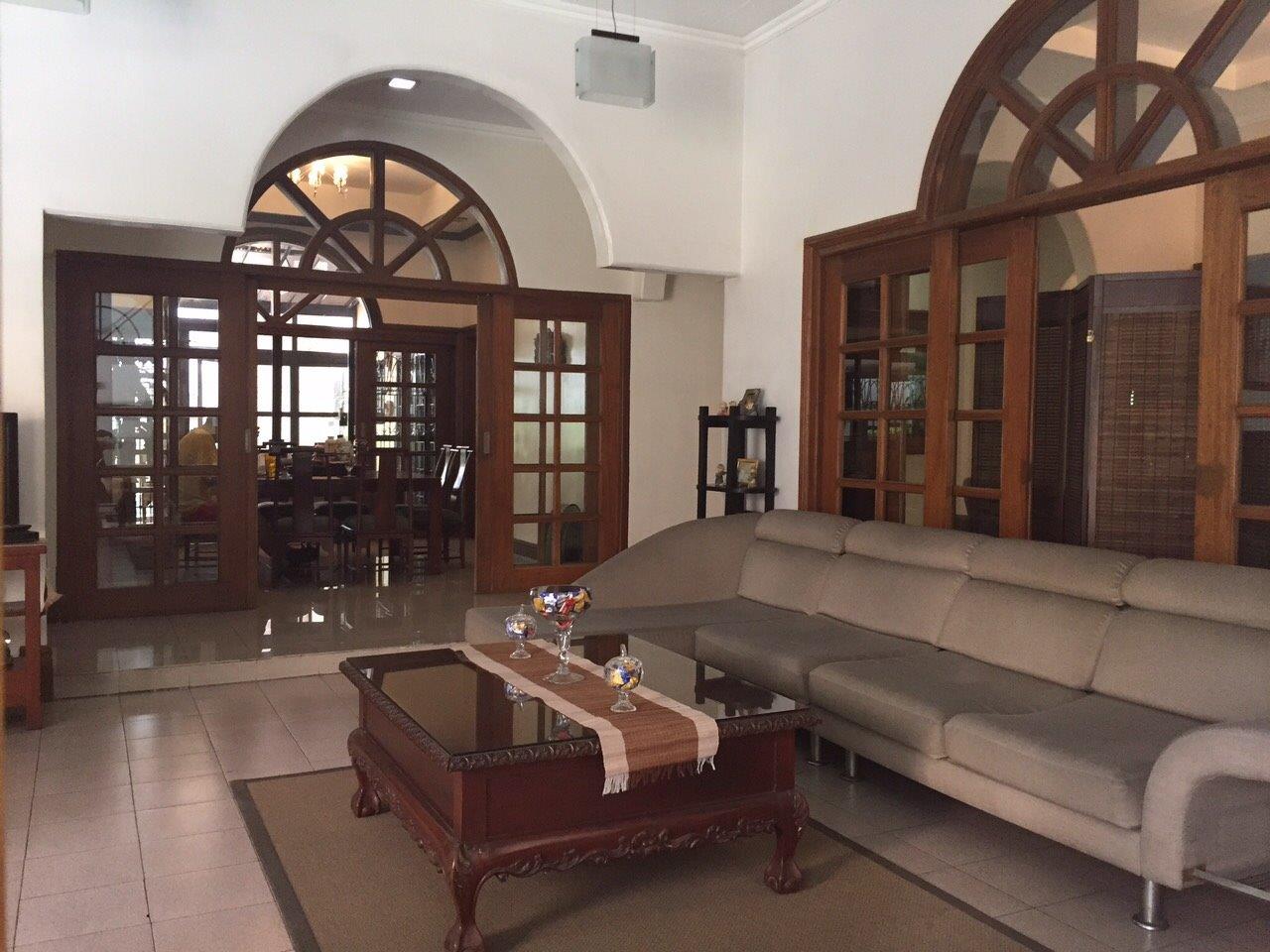 Now straying away from modern architecture, the next house on this list is a two-story structure with a lot area of 780 sqm. It's home to five bedrooms, making this the perfect retreat for large families who want to bond together during this quarantine.
Perhaps the most distinct feature about this Spanish heirloom house is that it has deftly captured the essence of timeless, traditional architectural design which definitely won't go out of fashion. Make no mistake however, because the traditional design doesn't sacrifice on the level of convenience you'll experience once you purchase this house. It is conveniently located near the lively urban sprawl of Eastwood City in Libis, giving you greater access to various restaurants, and the most popular retail hubs in the city.
Under the scorching rays of the sun, you certainly would want to live in a house with all-natural ventilation, capable enough of providing all the rooms with the elusive cool breeze. If you want to take it up a notch, then you'll be pleased to find that the house also has a built-in swimming pool in the backyard. You wouldn't have to endure the punishing heat waves since the pool has been conveniently shaded in this area.
New Manila Single Detached 5-Bedroom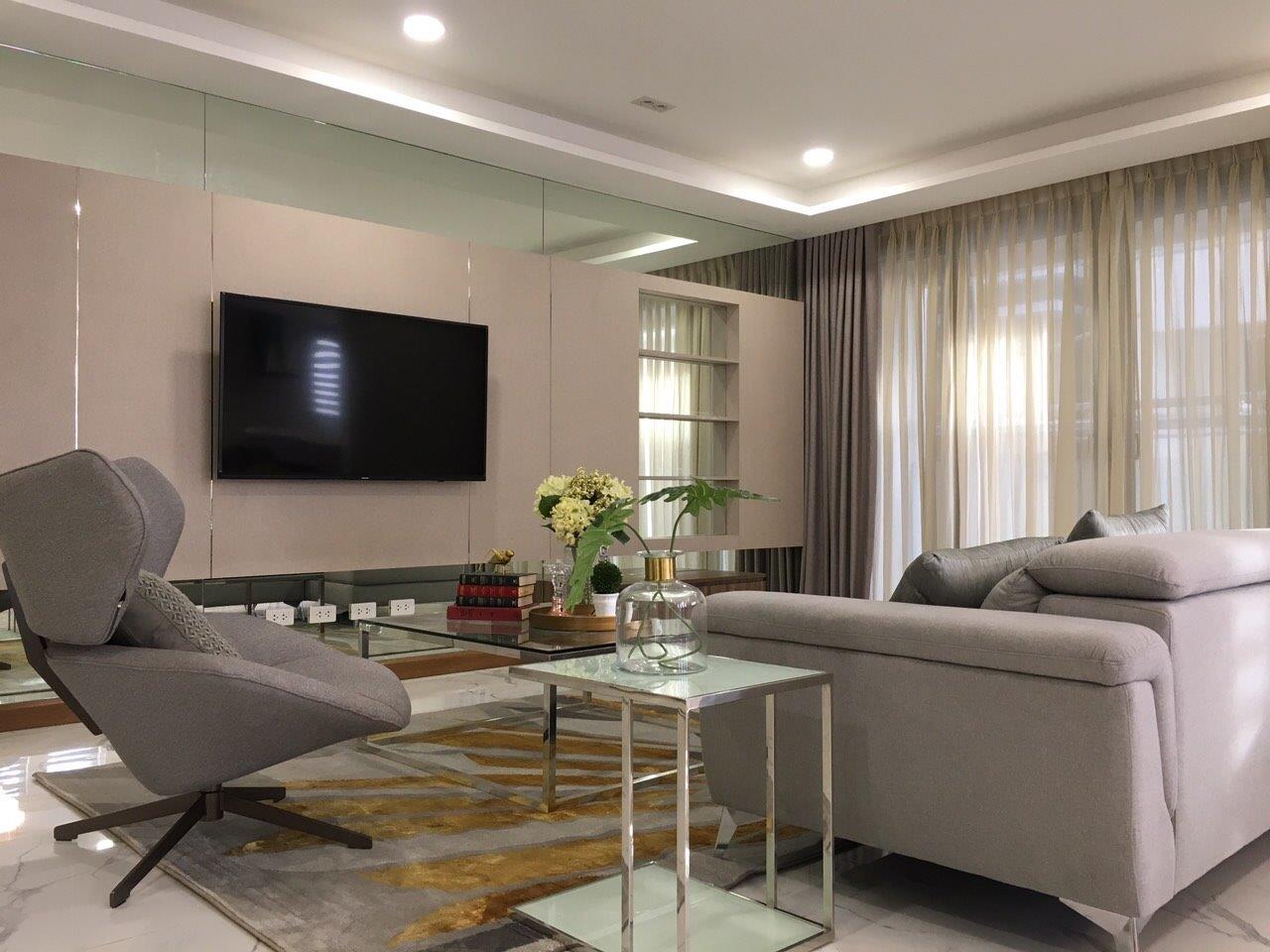 While all the houses on this lift aren't short of offering you with the highly-coveted luxurious feel of your quarantine dream home, you definitely wouldn't want to miss out on this single-detached five-bedroom house located in New Manila. Its exterior has been deftly crafted together to bring out the best of any contemporary home. Its glass windows not only offer you a view of the city, but also leaves the dweller with virtually nothing else to be desired. To add to the list, many of the materials involved in the finishing have been imported from Austria and Germany, to give you ultimate luxury.
This ongoing detached five-bedroom project is also home to some of the most advanced technologies in sustainable housing. You can easily power your house's electrical utilities with the built-in solar power system, a smart home automation system, as well as an automated vehicular gate closer.
Located near popular establishments like Santolan Town Plaza, Greenhills, and Robinsons Magnolia, you definitely wouldn't want to live anywhere else.
Key Takeaway
Thinking of the many other dream houses to spend your quarantine in? You no longer have to look far, as the list above sets out to curate these beautiful architectural marvels for you. Whether you're looking to live in a completely contemporary-looking home or want to take yourself back to the beautiful Spanish countryside in the summer, all of these houses won't fail in making your dreams come true.
What are you waiting for? Contact your favorite real estate brokers now to inquire more about these beautiful homes.
Contact us