5 Simple Recipes to Do with 4 Simple Ingredients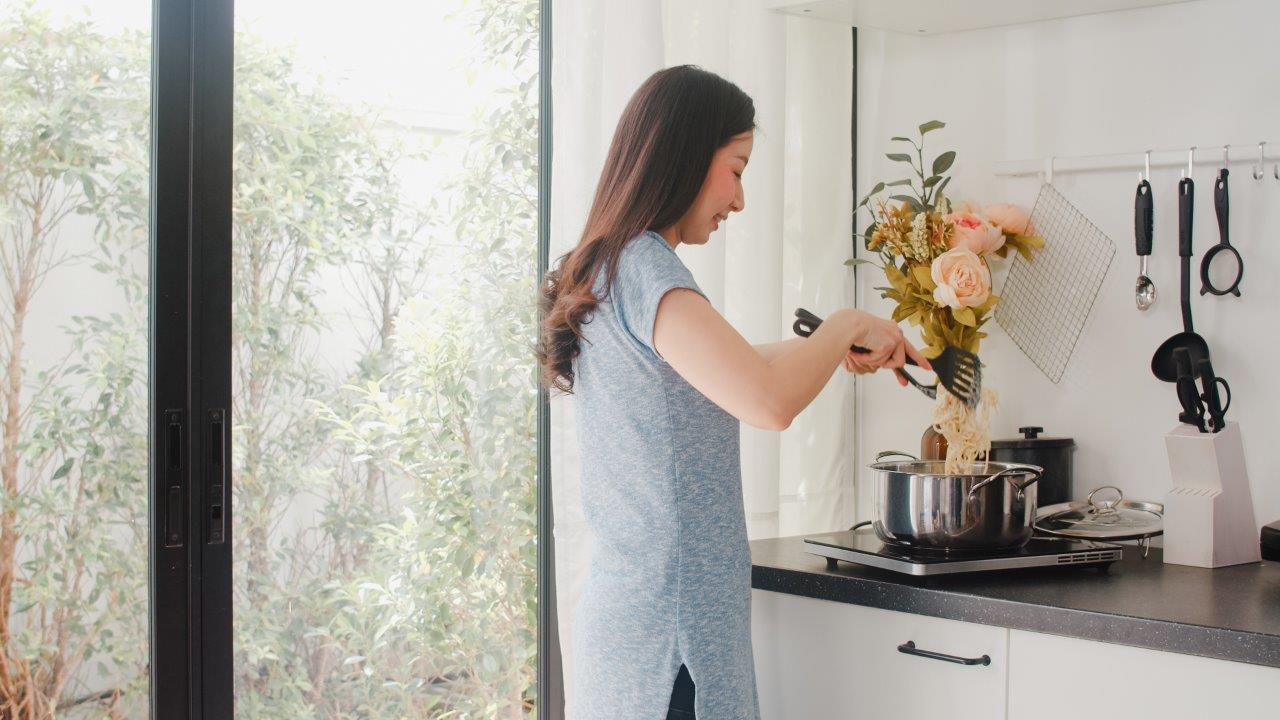 What are simple four-ingredient recipes you can do at home?
Zesty grilled pork chops
Ham and cheese pie
Spaghetti with garlic oil
Juicy roast chicken
Flourless chocolate cake
During this time of pandemic, people have been left with no choice but to stay indoors. Use this time to whip up simple recipes with simple ingredients. Make no mistake, however – this does not mean that these simple recipes won't pack on the flavor.
Of course, there's no better way for you to do these simple four-ingredient recipes than in a dedicated kitchen, complete with everything you need. Whether you're already renting or living in the home of your dreams, or looking for a house to buy, ensuring it has a well-functioning kitchen should be your priority.
Zesty grilled pork chops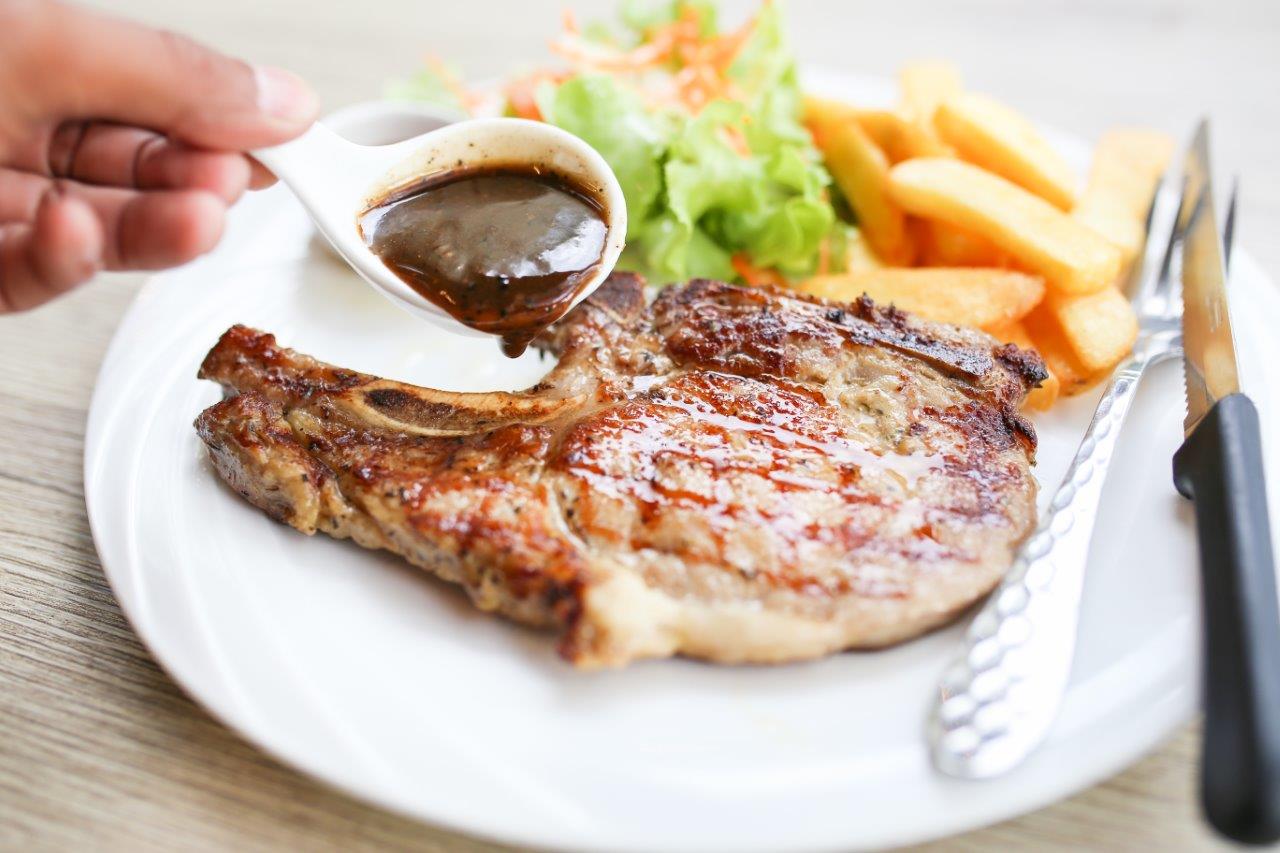 You've probably already familiarized yourself with the classic Filipino household porkchop. This classic pork dish has been the staple of almost every Filipino home – of course, it wouldn't be complete without the signature meat texture which is borderline leaning on the tough side. Why not change up your mom's pork chop recipe with these zesty grilled pork chops? They're healthy, easy-to-cook, and will definitely fill you up for the rest of the day.
The recipe takes only a total of five minutes to prepare and around 10 minutes to grill. You will need the following ingredients:
½ cup butter
½ cup packed light brown sugar
½ calamansi juice
8 bone-in pork loin chops
First, you would have to melt your butter inside a microwave-safe container. Mix in the brown sugar and calamansi juice until the sugar has already been dissolved. Set aside around ⅔ cup of the mixture for later drizzling.
Brush the pork chops with the sauce you've made, Afterwhich, grill it over an oiled rack over medium heat, ensuring each side is cooked for around 4 to 5 minutes. Rest the meat for 5 more minutes before serving with a calamansi drizzle.
Ham and cheese pie
Who says you can't change up the usual ham and cheese dish into something delicious? Certainly not this ham and cheese pie recipe. This is something both your children and you would surely enjoy without failure. This recipe takes only 15 minutes of preparation and yields 10 medium-sized pies which you can store in your fridge for later snacking
You would need:
1 loaf of frozen bread dough
2 & ½ cups of diced, fully cooked ham
1 cup of any cheese of your choosing
1 large egg yolk
1 tablespoon of water
You would first need to let the bread dough rise, based on the instructions. Divide the loaf into 10 pieces and then roll each of them on a floured surface. Line a baking pan with any greased foil or baking sheet, depending on the available materials. Place each piece and top them with the diced ham and cheese. Brush the edges of the dough with the yolk and water mixture and then fold the dough over the filling to seal the pie. Brush the top with the remaining egg yolk mixture for a golden brown finish.
Bake the pies for 15 to 20 minutes at around 180 degrees Celsius. Make sure your oven is already pre-heated before popping in the pies.
Spaghetti with garlic oil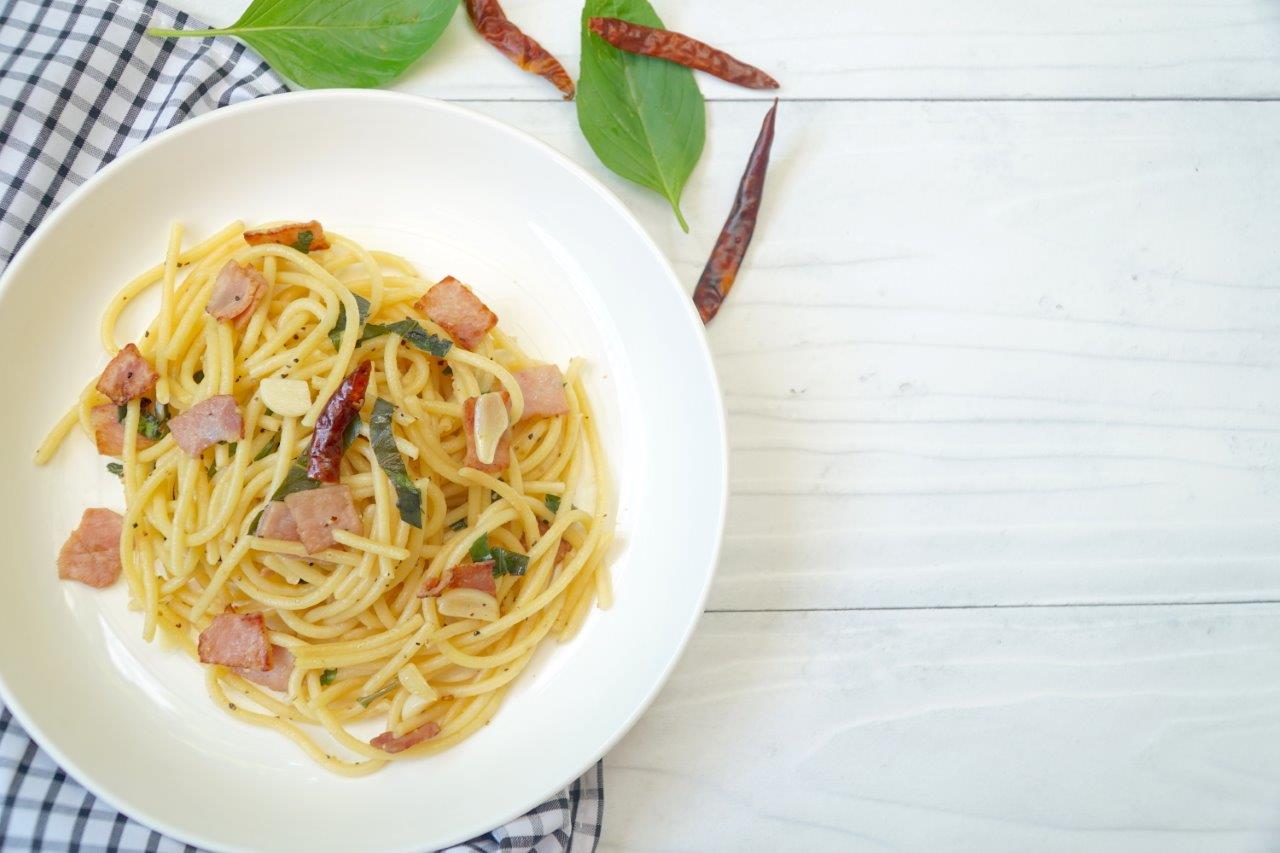 Pasta dishes can sometimes be daunting to cook. They're not usually known for having simple ingredients, which is why you would surprise yourself with this delectable spaghetti with garlic oil recipe you certainly wouldn't want to miss out on.
For this recipe you will need the following:
500 grams of spaghetti pasta
2 teaspoons olive oil
1 thinly-sliced clove of garlic
¼ cup of parsley leaves
You would first need to cook the pasta according to the package instructions. Make sure you set aside one cup of pasta water for later use.
In another pot, sautee the oil and garlic until the garlic has started browning. Add the pasta water, spaghetti noodles, and parsley. Season with salt to taste and then serve.
Juicy roast chicken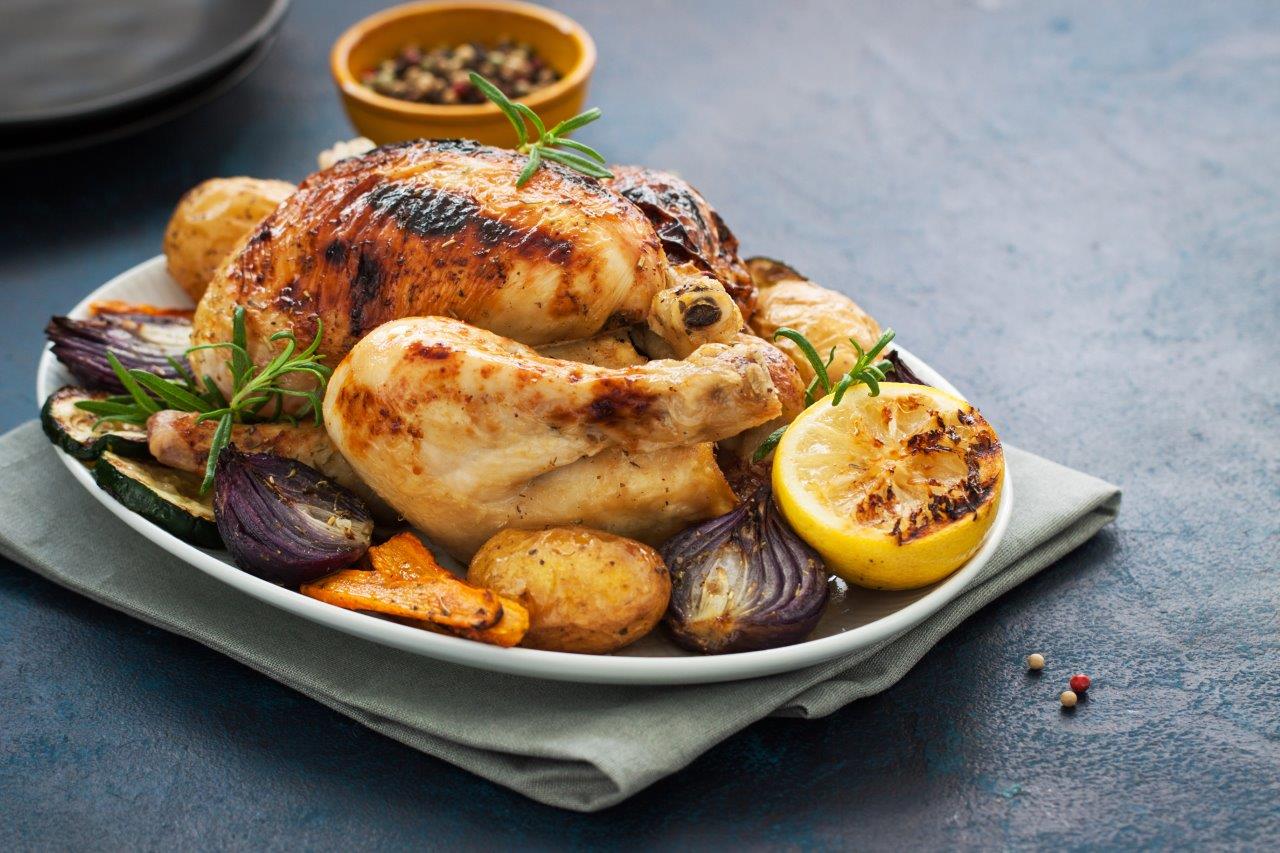 If you've ever tried roasting chicken in your own home, you've probably ended up being disappointed with the results – tough meat with no more juiciness left in it. While this two-part juicy roast chicken recipe may take a bit more time compared to the others, it can guarantee you only tasty, fall-off-the-bone meat.
For a juicy roast chicken, make sure you have the following ingredients:
1 whole chicken
1 bunch of salt and pepper
1 pot of water
¼ cup of milk
Fill a pot with water, or until there is a level where it can cover the chicken. Add a slightly generous amount of salt and pepper to the liquid. After placing the chicken in the mixture, leave it in the fridge to marinate for around 24 hours.
When the chicken is fully marinated, place it on a grilled baking tray. You should have already preheated your oven to 180 degrees Celsius before cooking the dish.
Preheat your oven to 180 degrees Celsius. Place a pan lined with baking sheet or foil under the chicken – this is so the drippings will fall off the pan. Bake the chicken for 60 minutes, and occasionally rub the milk over the skin before it turns brown – this ensures a crispy finish to your dish. Cook for 30 more minutes, as needed, and then let rest before serving.
Flourless chocolate cake
There's no better way to cap off this list of delicious four-ingredient meals than with a sweet finish of flourless chocolate cake. Surprise your household with this lovely dessert that everyone will love.
You will need the following ingredients:
250g chopped butter
250g chopped dark chocolate
4 eggs, separated
1 cup sugar
Preheat your oven to 160 degrees Celsius and then grease a cake pan with butter or oil. Line the sides and base with baking paper. Next, you would need to melt the butter and chocolate in a bowl over a pan of simmering water. Stir on a low heat until the mixture turns smooth.
Beat the egg yolks and ½ cup sugar until thick and creamy. Beat the egg whites in a separate bowl until foamy. Fold in the remaining sugar until it's dissolved.
Combine the chocolate mixture with the egg yolk mixture and then mix. Combine ¼ of the egg white mixture. After which, pour the resulting blend into the pan and bake for 50 minutes or until the top is firm to the touch. Let cool before serving.
Key Takeaway
You can cook these simple recipes with simple ingredients in the comfort of a complete kitchen. With a well-functioning oven, stove, or grill, you can create just some of the craftiest and most delicious dishes imaginable.
You can have the kitchen of your dreams, along with your dream home. If you can already cook these dishes in your own kitchen, then that's already half the job done. If you're still on the hunt for your dream house, on the other hand, make sure to get in touch with your favorite real estate brokers to learn more.
Contact us