How to Disinfect Your Home During the Quarantine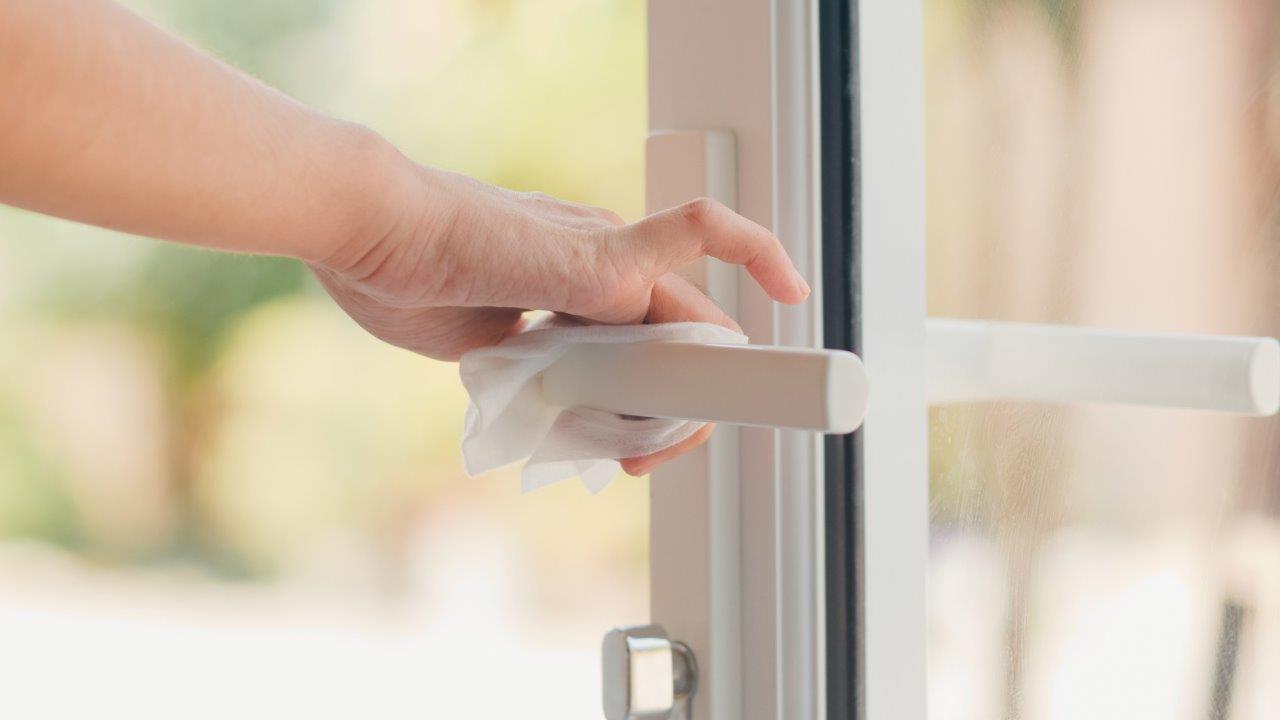 What are some ways to disinfect your home during quarantine?
Dust off household items
Regularly wash dishes
Sweep the floors
Vacuum furniture
Use household cleaners
These times have certainly been unprecedented. Day after day, we receive updates regarding the latest news on the COVID-19 virus. Due to the circumstances, a government directive imposing an Enhanced Community Quarantine has been declared, leaving people with no choice but to stay inside their homes. Without much to do, many people have been undoubtedly thinking of ways to protect themselves from the spread of the virus. One might wonder how to disinfect their homes during the quarantine.
For some people, staying at home is a welcome break from their fast-paced lifestyle. For others, this is an opportunity for them to finally conduct their general home-cleaning plans. After all, this is the place where you'll be staying for an indefinite amount of time. Routinely cleaning parts of your home is how you and your family can remain as hygienic as possible.
Continue reading to learn more about some of the things you can do to disinfect your home during quarantine.
Dust off household items
Before applying any kind of all-purpose cleaner or disinfectant to certain parts of your home, you'd want to first remove all the dust which had begun building up on some of the many untouched objects in your house. If you haven't been spending much of your time at home prior to the quarantine, it can be a surprise to find just how much dust and dirt have started forming on the top of your shelves, for example.
The most effective way of removing dust is to start cleaning from top to bottom. For example, if you're cleaning your ceiling, you'd first want to sweep off some of the cobwebs which might have started forming on the corners. Cleaning the more reachable areas, on the other hand, can be made possible through the use of microfiber cloths. Remember, you also have to protect yourself while dusting off your ceiling, so always ensure you're wearing a face mask to avoid dust particles from entering your system.
Regularly wash dishes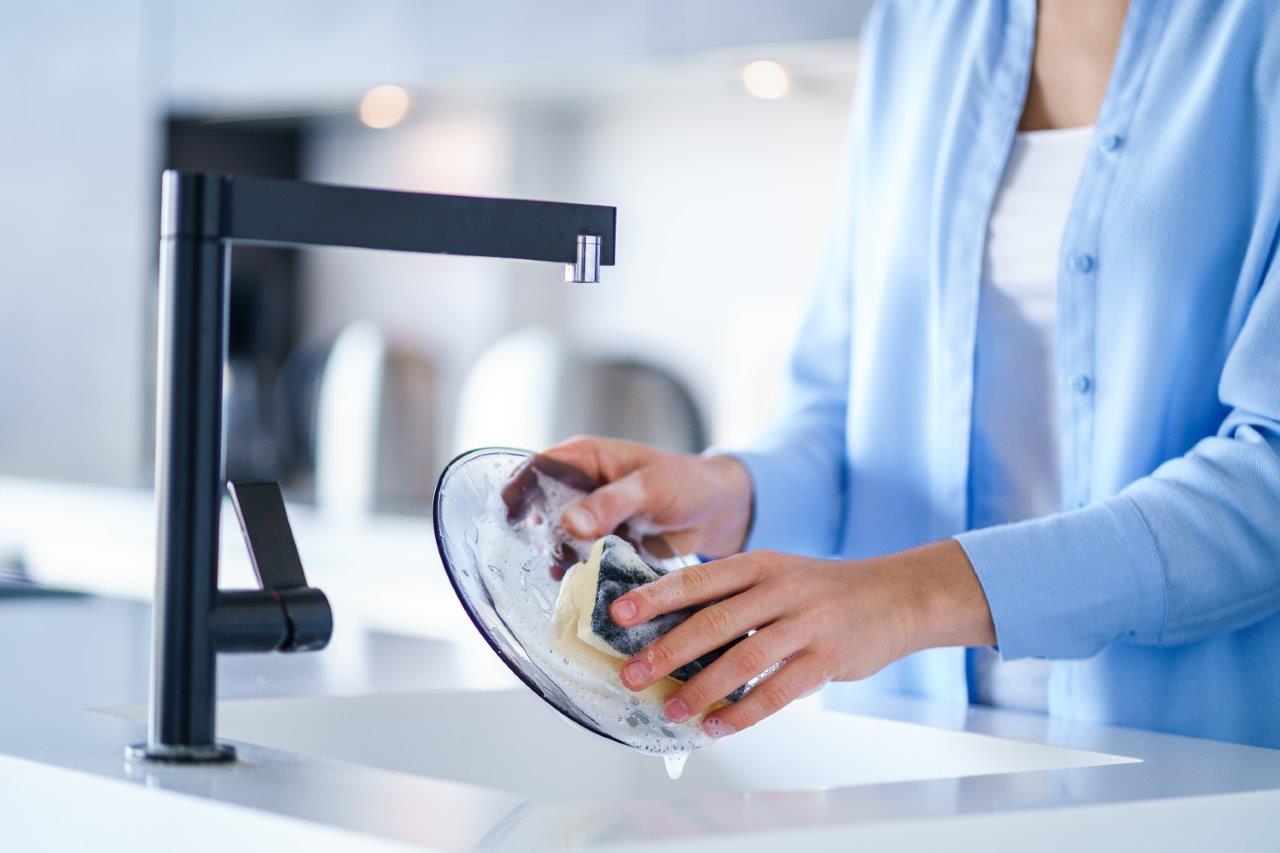 When you're spending much of your time at home, there's a tendency to just lounge around and do nothing. With the sheer unavailability of outside activity, many people will tend to just spend their quarantine eating whatever they can find in the house. While there's nothing inherently wrong with this activity, one downside is that you'll end up having to wash more dishes than your daily average.
Having said this, one simple way for you to disinfect your home during this time is to constantly wash your dishes after every time you eat in the kitchen or dining area. More often than not, we have a tendency to just let our plates, pots, and pans pile up on our sink. This is not only unsightly to see, but can potentially become a breeding ground for unwanted pests in your home like rats, cockroaches, and the like.
Washing every piece of kitchen cutlery, or dish after using them is a good way for you to avoid the further growth of bacteria in your kitchen, and also for you to remain hygienic.
Sweep the floors
If you're staying at home with your family, a common sight would be every single one of your family members walking around different parts of the house. In this kind of situation, it is inevitable that some parts of your house may become dirtier than usual and would have to be subject to more attentive cleaning and maintenance.
During quarantine, the flooring in many parts of your home would undergo a faster rate of dirt or dust build-up due to the increased level of activity. Despite this, one way you and your family can remain disinfected is through regularly sweeping the floors. Depending on your preference, you may begin sweeping, starting from the edges of a room, and bringing the pile into the center. On the other hand, you could also sweep one room at a time.
Vacuum furniture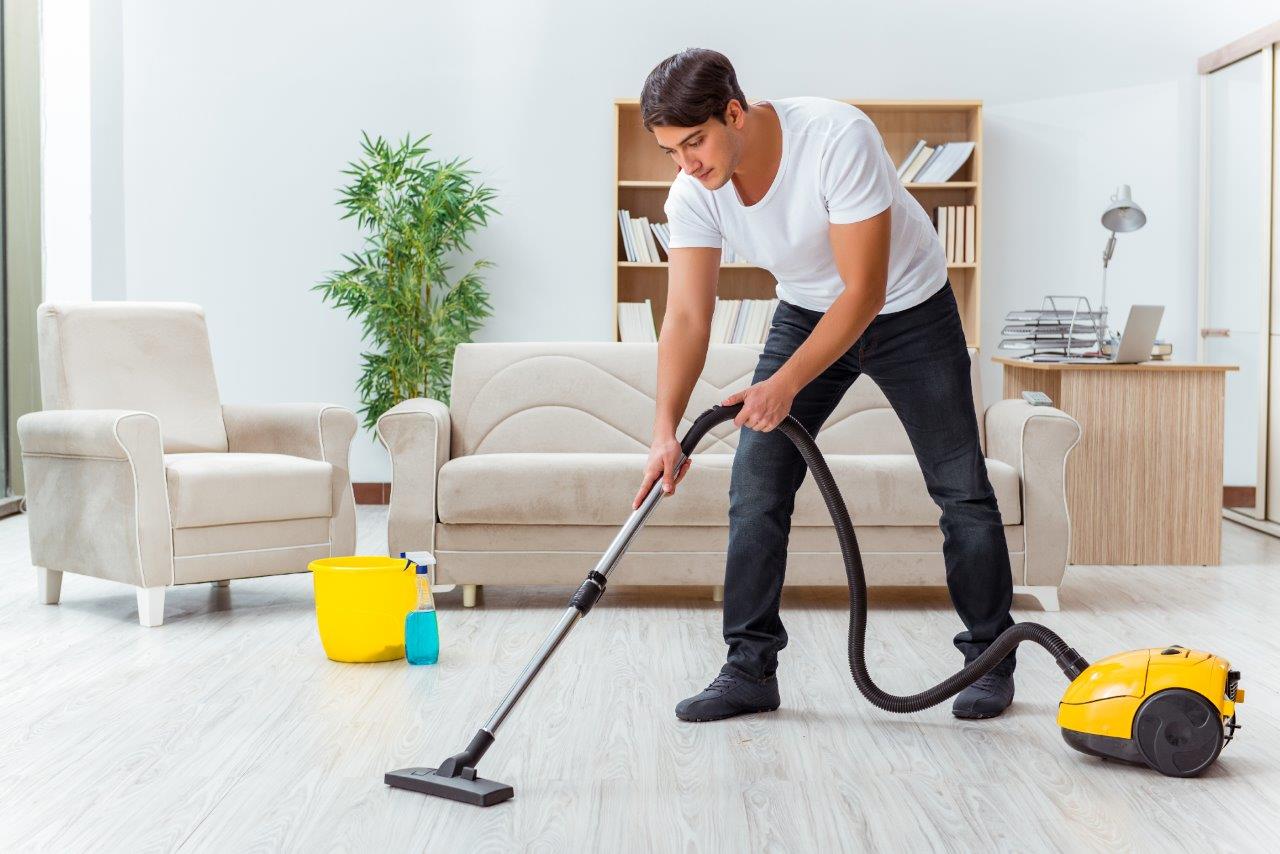 The quarantine may finally present you with new opportunities to clean the untouched furniture in your house. When vacuuming your furniture, you want to begin by using an upholstery brush attachment. Begin vacuuming in a side-to-side fashion, each with short strokes.
After thoroughly cleaning the furniture itself, you can now move on to cleaning under the cushions, and along the edges of the furniture. These areas are where dust tends to build up, so always ensure you're giving them adequate attention when vacuuming.
Use household cleaners
Apply household cleaners as part of the last step in cleaning your house. This phase is usually conducted after you've already gone through the motions of dusting, sweeping, and wiping off all the dust and dirt in the different sections of your house.
When using household cleaners, always ensure the products are appropriate for the area you're cleaning. For example, in cleaning wood paneling on your floors, you'd want a wood-safe household cleaner which can prevent corrosion on the flooring material. You should also consider using an all-purpose cleaner to provide your home with a fresher and newer look.
Key Takeaway
The current events happening in the country might present you with an opportunity to disinfect your home during the quarantine. When cleaning parts of your house, you should always begin by removing the dust and dirt from various objects. You can achieve this through a combination of sweeping, vacuuming, and wiping with a dry cloth. Cleaning as you depart a room is always the best way to go in order for your home to remain hygienic during the lockdown.
The guide above hopefully offers you with some simple tips you can follow to disinfect your home during quarantine. If you want to learn more about other effective methods of keeping your house spic and span, click the button below to get in touch with your favorite real estate brokers.
Contact Us