How To Set Up A Home Office Space To Increase Productivity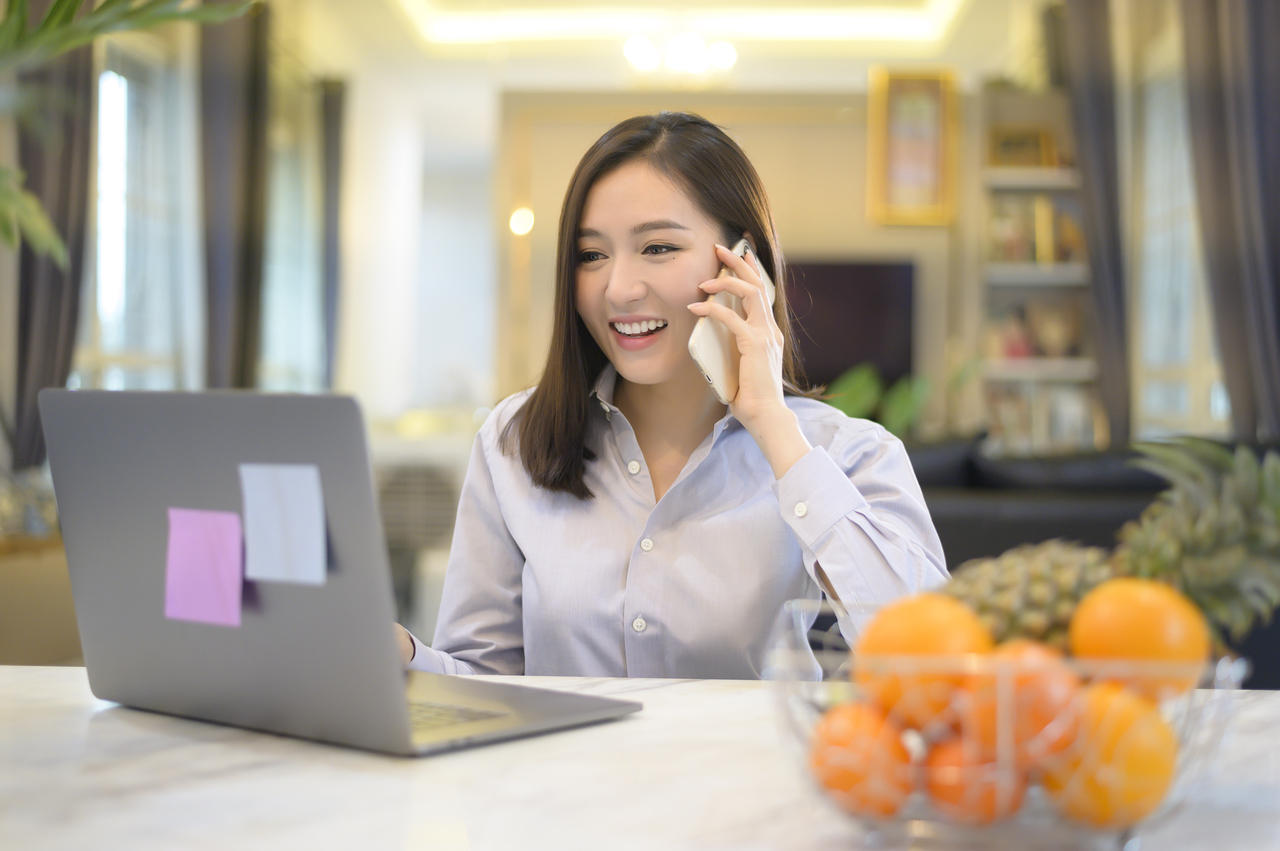 How can you set up a home office space to increase productivity?
Create a private space
Choose the right furniture
Make sure all amenities are accessible
Organize your documents
As people begin working in the comfort of their own homes, they may find difficulty in adapting to the new setup. We define the use of spaces and leave all our work troubles at the office — but what happens if the lines begin to blur? People need to know how to set up a home office space. Working in a different environment can be tricky, especially if the change is drastic. But as long as you keep these tips in mind, then you can already be on your way.
Create a private space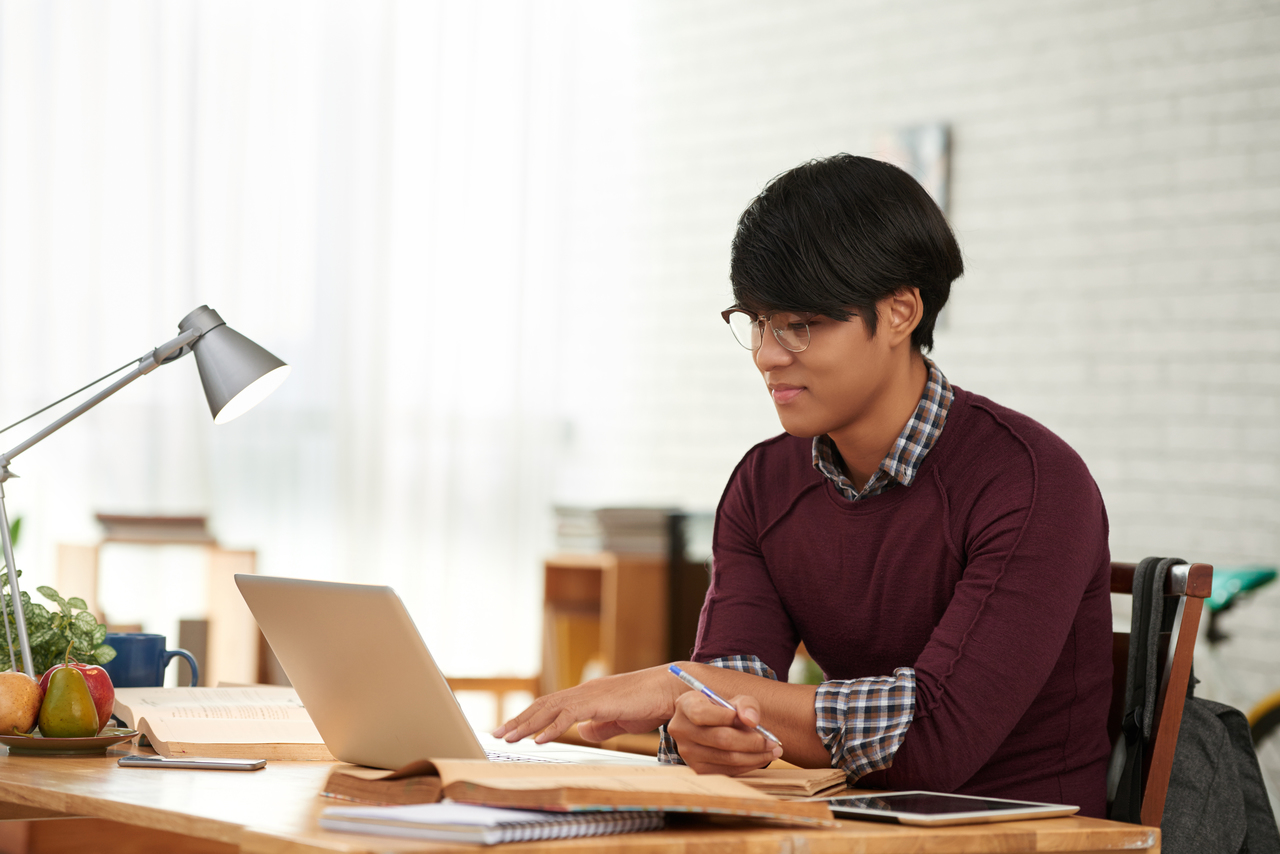 If you're living by yourself, then finding a private area in your house wouldn't be a trouble. But if you're living with other family members, then you may need to get creative in choosing your private space.
Choose an area that's relatively quiet and free from distractions that can disrupt your daily work activities. In an ideal environment, the living room would be the best bet because of the relaxing space that it creates. But you have to be wary about the activities of your other family members who might cause a disturbance since they might also be working remotely. In such cases, your bedroom is your last resort, as this is as private as it can get.
This doesn't mean to say that working in an awkward position on your bed is your best choice. It's best if you invest in materials like room dividers that can accurately delineate areas for work and areas for play. Room dividers are highly versatile, so you can arrange them inside your private space as you see fit. This is one of the most effective ways of eliminating distractions that you may inadvertently catch sight around the area.
Choose the right furniture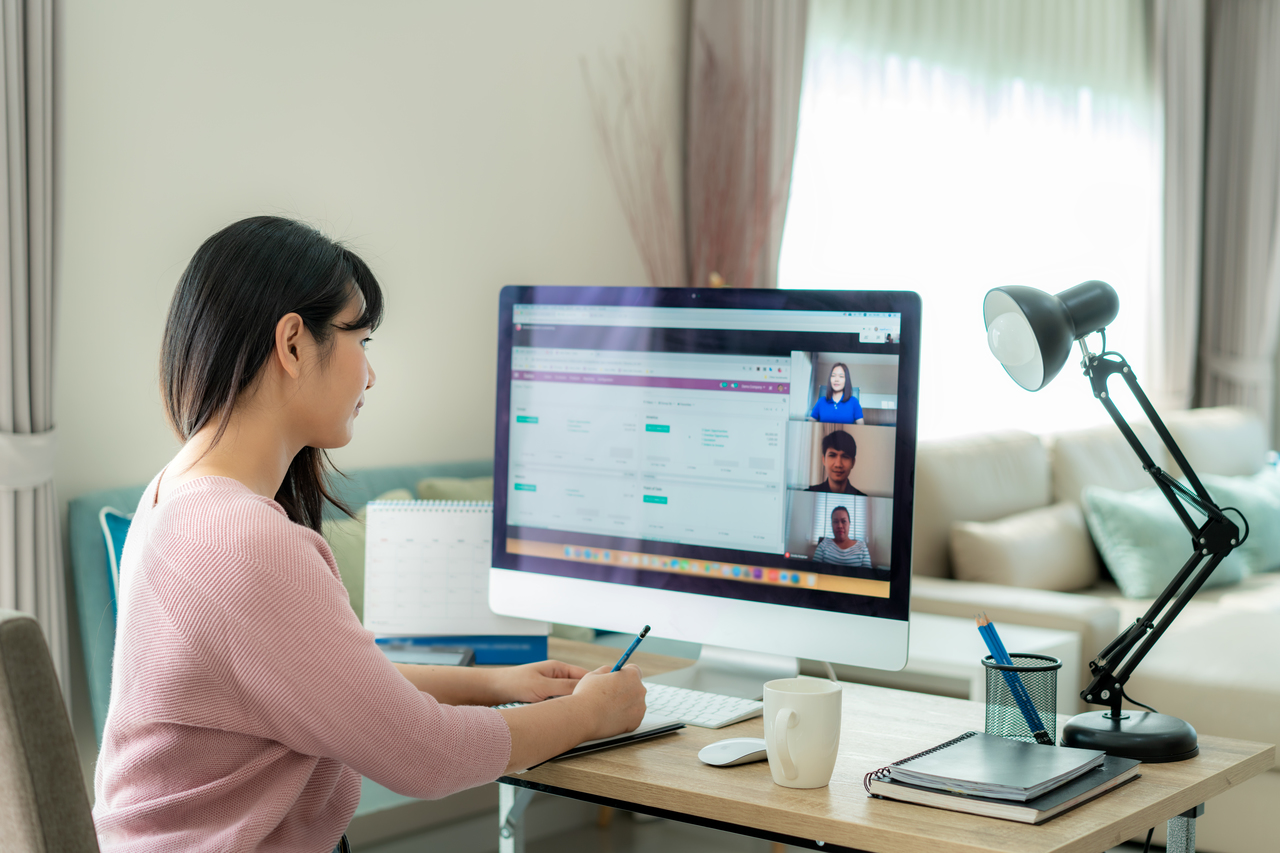 No office space is complete with furniture. You want to replicate the arrangement that has been adopted by your office building as much as possible. It may not be possible to achieve this down to a tee, but you should strive to get close to it.
There are many ergonomic furniture that you can choose from. For tables, choose one with ample height. A table that's too low or high can make it difficult for you to type on your laptop or computer. Aside from this, instead of providing you with comfort, it may even further strain your neck because of having to look down, or up, depending on the height.
Choose a table that's spacious enough, allowing you to place other devices and objects that you may need for work. Accompany this table with a comfortable and preferably office-grade chair that will cushion your spinal and back area. Producing a high level of output in a WFH setting should be one of your priorities. Having this in mind, your work comfort should also be at the top of your list.
Make sure all amenities are accessible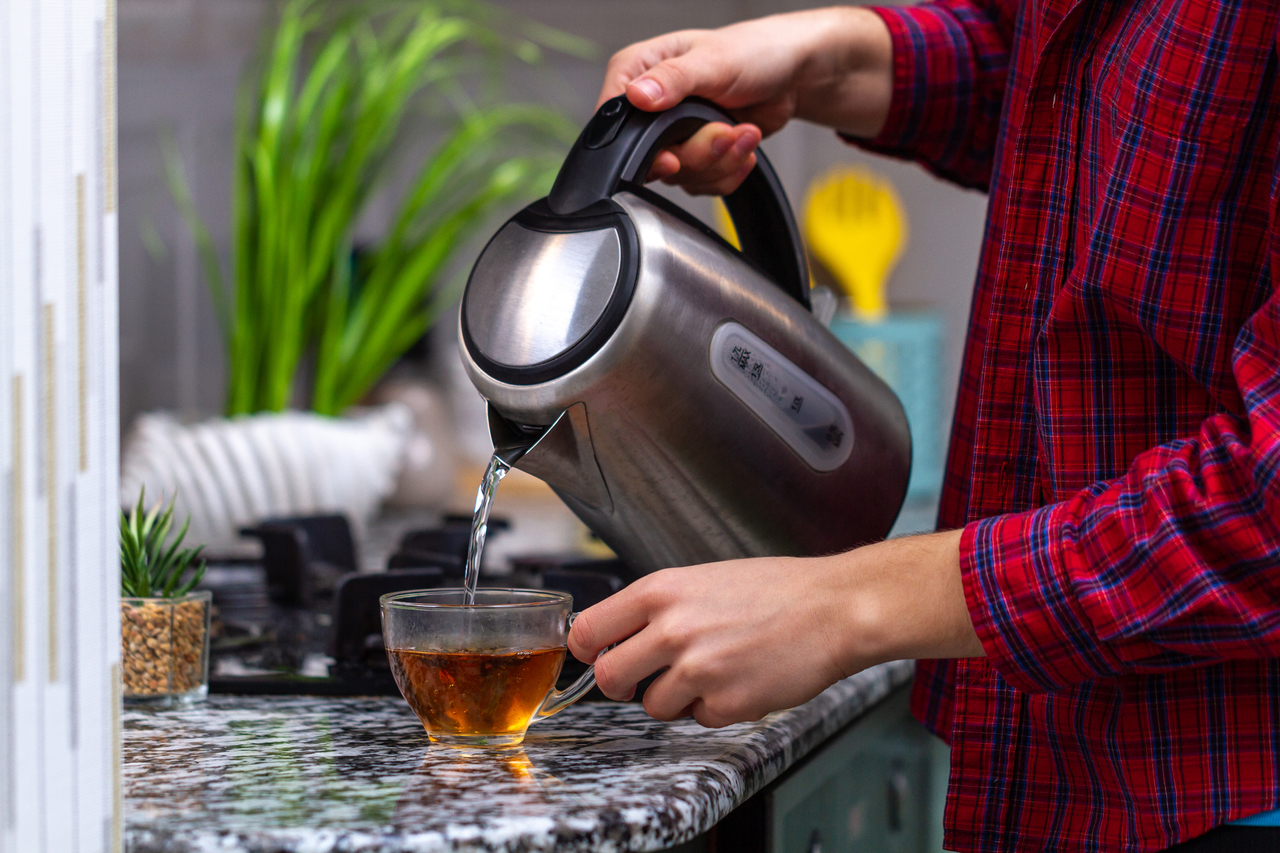 Before you completely organize your office space, make sure that in a location where most of your home amenities can easily be accessed. You need to make sure amenities such as internet connectivity, water dispensers, and bathrooms are present. If they're situated in far-flung locations around the house, you may find yourself wasting precious seconds that you could have otherwise dedicated to your work.
Take a look at this example: Companies nowadays are strongly reliant on video communication services to communicate with the entire workforce. Without a reliable WiFi connection, you may lose several minutes or even hours just trying to fix it. This also greatly hampers your productivity and may even elicit a sense of frustration within you.
Similarly, utilities in bathrooms or kitchen spaces should also be of easy access to you. As you're working, you need to keep yourself hydrated, especially if you're spending long hours in front of a screen. In much the same way, you'd also need to relieve yourself when needed — choosing a space where all of these are within a distance of you should be considered.
Organize your documents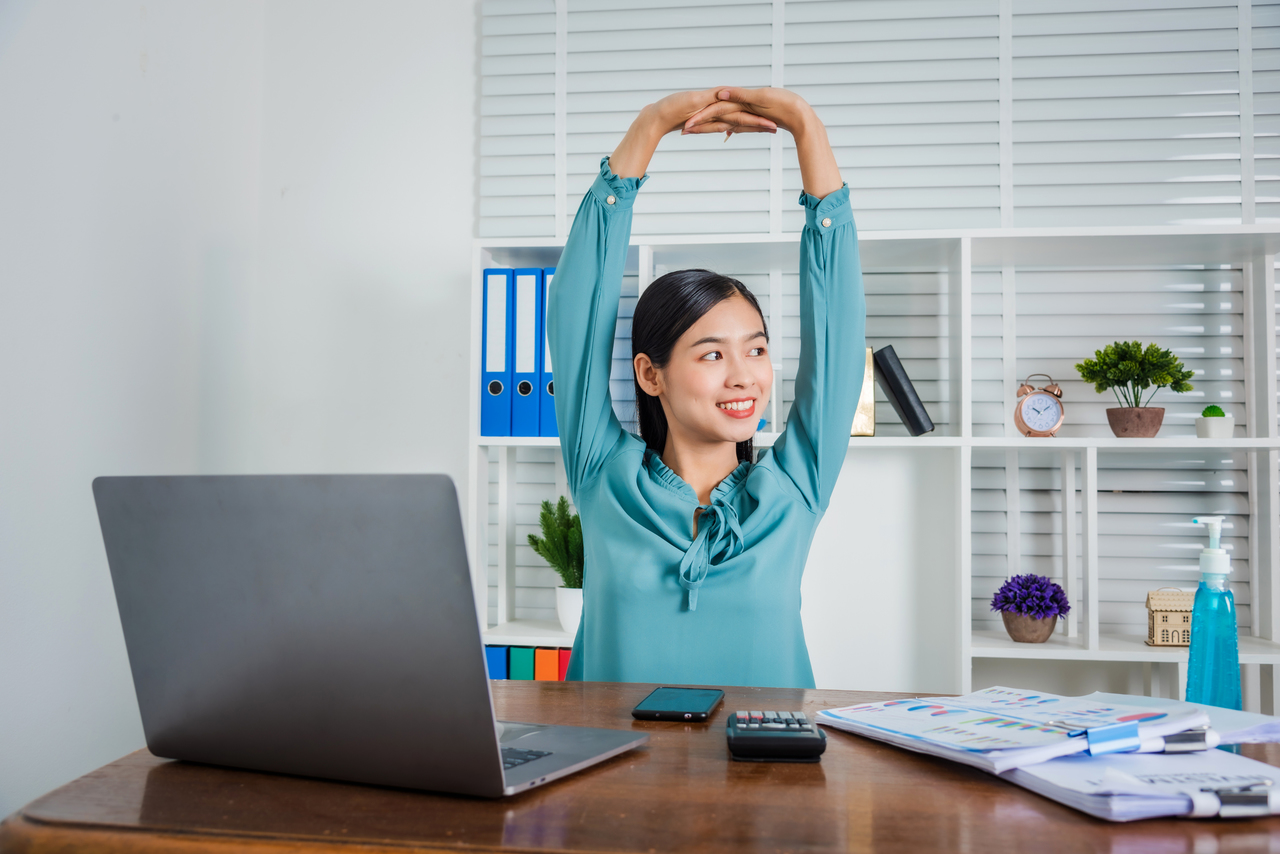 For many organizations, they'll likely be allowing their employees to take home some of the work equipment that is stored in the office. This already includes essential files, documents, computers, and other pertinent devices. Not all companies can be relied on to have a robust system of adapting to a remote working situation, so the responsibility now falls on you to create a seamless transition for your home office space.
You'd want to keep your home office desk as organized as possible and free from clutter that can obstruct you from doing your job. Documents that have not been properly categorized can just as quickly get misplaced, especially if they're just scattered everywhere in your private space. Fix this by investing in folders and other file organizers that you'd be able to use to your advantage.
It would also be in your best interest to adopt the habit of labeling your files as you're organizing them. This allows you to organize documents and arrange them from a low-to-high priority, depending on the frequency of your access, thus allowing you to save more time and focus on the more core aspects of your job description.
Key Takeaway
Working from home is a significant change of scenery, especially if you haven't experienced this type of arrangement. As mentioned before, many people will likely not know where to begin. The shift in the working environment can cause distress in some.
If you find yourself wondering about the proper know-how on how to set up a home office space, then you're in luck because the simple guide above breaks it down for you. Through techniques such as finding the right private space, choosing ergonomic furniture, and maximizing your utilities, you'll easily be able to get the hang of it.
If you want to learn more about optimizing your home office environment, then click here to get in touch with your favorite real estate brokers.